So, What is KnuLease?

KnuLease is the only 100% hydrolyzed Egg Membrane powder. KnuLease contains an array of protein-based building blocks necessary for joint health, including: Collagen, Elastin, Desmosine, Isodemosine, Glycosaminoglycans (GAGS – such as, Glucosamine and Chondroitin) and Transforming Growth Factor.
KnuLease Stands Alone!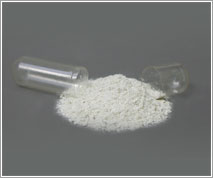 Our unique ingredients and manufacturing process set us apart from all other joint health products. Unlike all other joint-related nutraceuticals that have been formulated by manufacturers, the ingredients in KnuLease are proprietary to Mother Nature. The array of protein-based building blocks found in KnuLease is not duplicated in any other joint-related nutraceuticals that do not contain egg membrane powder. Mother Nature wins again!


KnuLease vs. The Other Joint Health Products

the others

KnuLease

Uses Harsh Chemical Process
Yes
No
Uses a purifying mechanical process
No
Yes
100% eliminated any potential contamination
No
Yes
100% Guaranteed American sourced
No
Yes
Undergone hydrolyzation to maximize bioavailability
No
Yes
Contains Mother Nature's proprietary formulation to control body's natural healthy inflammatory response
No
Yes
Supports joint health using Mother Nature's unique array of Protein-based building blocks
No
Yes
100% Biovaflex TM
KnuGroup, the manufacturers of KnuLease and other joint-related products, exclusively uses 100% Biovaflex™ in the final encapsulation.
Why is this important? Because: Two patented processes elevate the bioavailability of of KnuLease into a class by itself that differentiates it from all others. The eggshell and the eggshell membrane are separated from each other via patented mechanical process (US Patent No. 7,584,909).
This concentrated egg membrane, which is over 99% pure from residual calcium, is then further processed using Biova's Hydro5™hydrolyzation process (US Patent No. 8, 211,477).
Calcium may be great for bones, but its presence here only serves to dilute the active ingredients involved with enhancing joint health. Biova's patented mechanical process 99% purifies the egg membrane's native ingredients from the eggshell. This process guarantees that KnuLease contains less than 1% residual Calcium from the eggshell and zero potential of contamination from harsh solvents, heavy metals, toxins, pesticides, or other chemical residuals.
Only Water-Soluble Source of Egg Membrane Powder In The World!
The second patented process is a gentle hydrolyzing process that makes Biovaflex™ the only water-soluble source of egg membrane powder in the world, thus providing KnuLease's unsurpassed bioavailability.


What Consumers are saying: